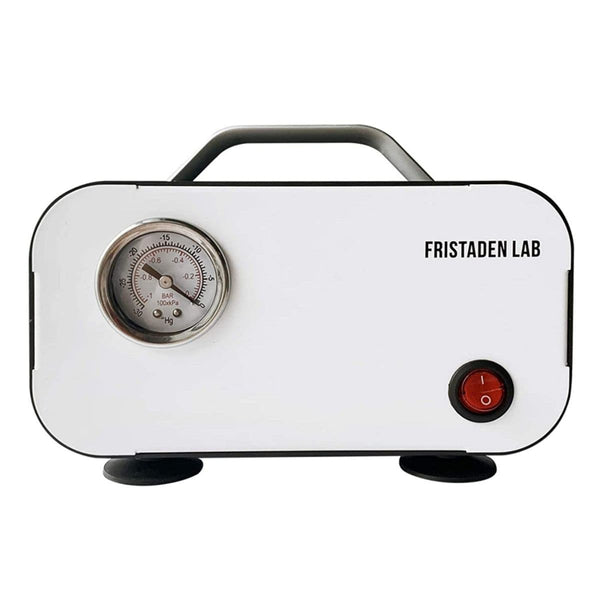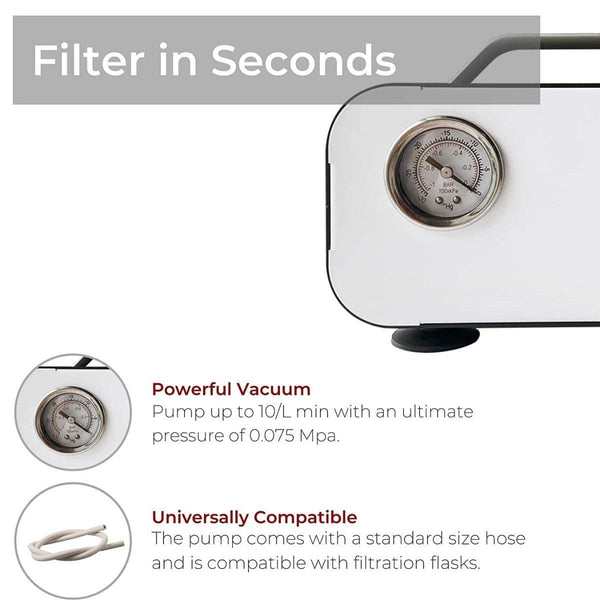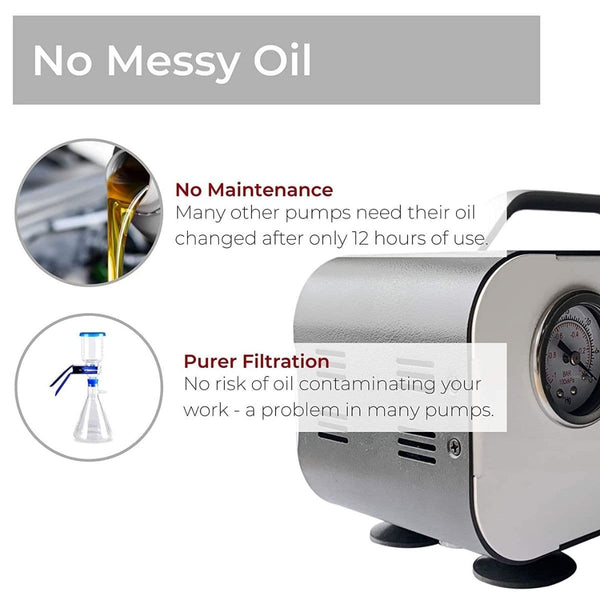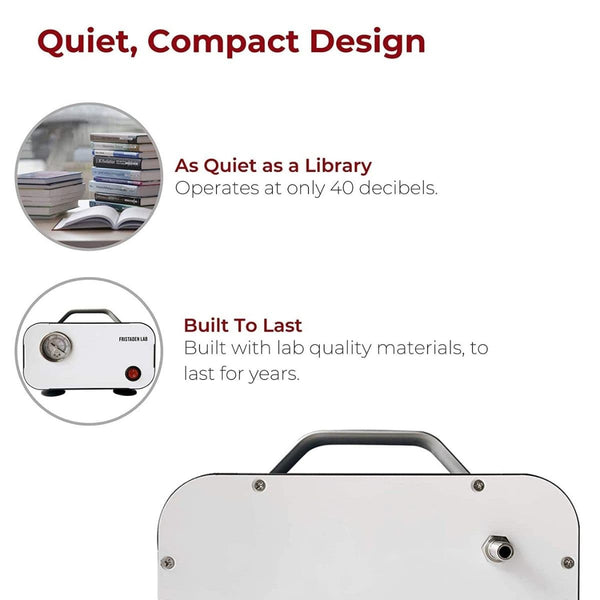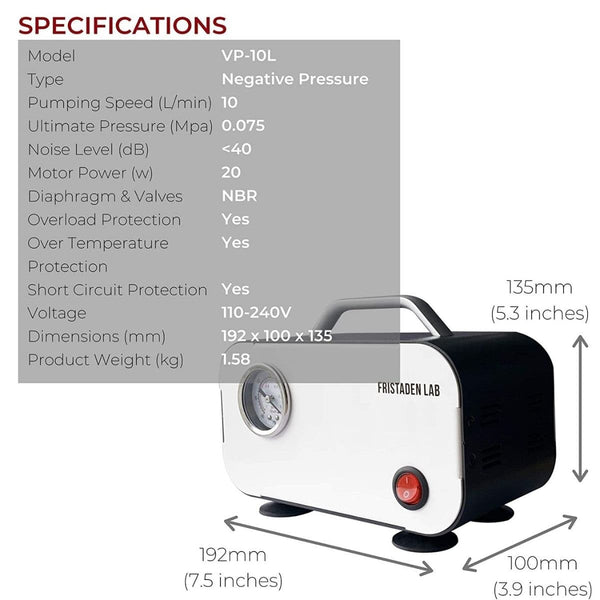 DESCRIPTION
FILTER IN SECONDS
Filtration can be a pain, taking hours using gravity alone. Our lab vacuum pump, which works at 10L/min, can accomplish the same job in seconds - even with highly viscous liquids. The vacuum pump can save hours in the lab and let you run more experiments - or produce more product. Many of our customers use our lab filtration pump for essential oils, e-juice, home-brewing and more.
NO NEED FOR OIL
Many other pumps need their oil changed after only 12 hours of use. And cheaper models are also notoriously weak and unreliable. The Fristaden Lab vacuum pump uses a powerful, 0.75Mpa oilless small diaphragm pump, which means it isn't messy and doesn't need regular maintenance. The pump can pull a vacuum strong enough for most lab or industrial work.
AS QUIET AS A LIBRARY
The innovative lab vacuum filtration pump runs at only 40 decibels, the sound level in a library.
SMALL, LAB-QUALITY PUMP
The small vacuum pump is small and easy to store when not in use. It is built with sturdy lab-quality materials meant to last for years. The oilless design also guarantees that oil from the pump won't contaminate your work - a risk in many pumps.
AMERICAN COMPANY, FOUNDED 2013
We sell scientific equipment that is built to last and easy to use. We take quality seriously and back all our instruments with a full 1 year warranty. Our products also come with detailed user instructions and access to our knowledgeable customer support.
GUARANTEE
✓ Free domestic shipping       
✓ Easy 30-day returns
✓ 1 Year Warranty
✓ Knowledgable customer support
SPECIFICATIONS
Model: VP-10L

Type: Negative Pressure

Pumping Speed (L/min): 10

Ultimate Pressure (Mpa): 0.075

Motor Power (W): 20

Diaphragm and Valves: NBR

Voltage (V): 110-240

Dimensions (mm): 192 x 100 x 135
PACKING LIST
Fristaden Lab Oilless Vacuum Pump

Universal Connection Hose

American Power Cord

User Manual