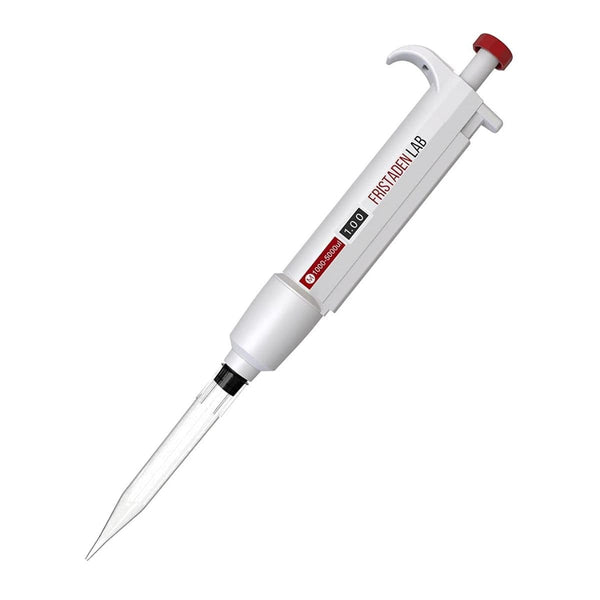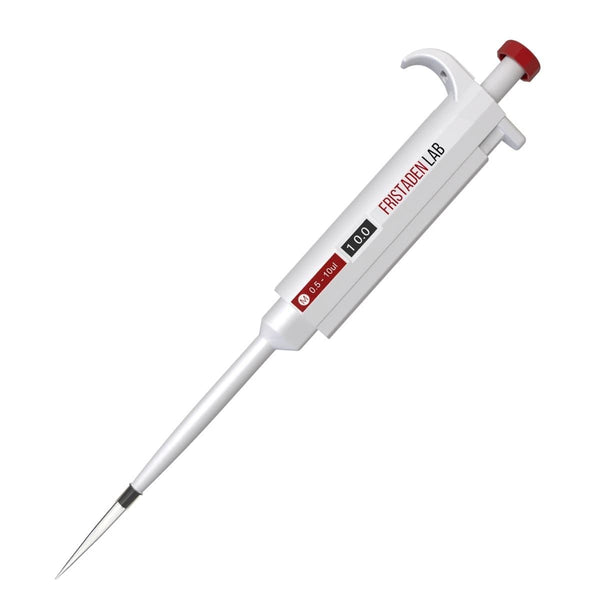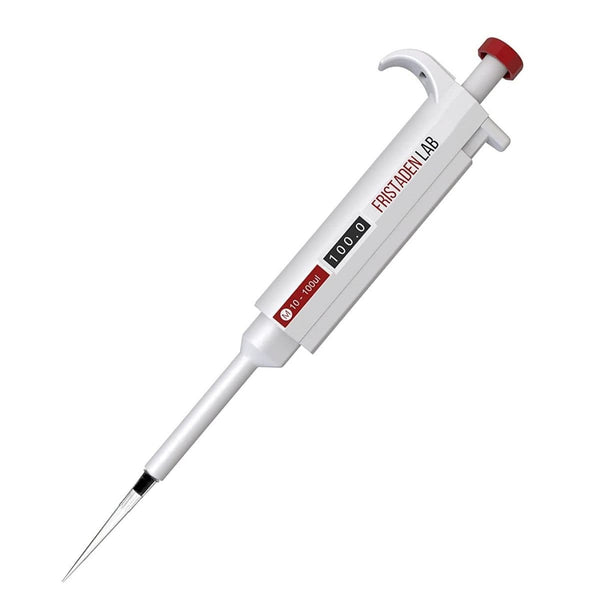 DESCRIPTION
LAB QUALITY ACCURACY
The Fristaden Lab adjustable volume single channel pipette is designed and tested for accuracy and repeatability. Each pipettor is calibrated and tested before shipment using a high performance balance (see attached user manual for more details).
SIMPLE TO STERILIZE
Simply place the tip end of the micro pipette in an autoclave or sterilizer to sterilize the instrument. When used properly with sterilized tips, the autopipette will not contaminate your sample.
ADJUSTABLE VOLUME
Adjust the volume using the pipette's intuitive controls. Each pipette features a large volume range and is tested at frequent intervals for accuracy and repeatability. The volume is prominently displayed on the side of the pipette.
EASY TO USE
The pipette can be used right out of the box. The measuring pipette includes a tip and a detailed instruction manual. The micropipette's controls include a volume adjuster and a tip ejector.
TRUSTED COMPANY
The American-brand Fristaden Lab Micropipette is made from lab-quality materials designed to deliver you accurate and repeatable results year after year. The microliter pipette has a one-year warranty. If you have any questions, our customer service knows this product well.
GUARANTEE
✓ Free domestic shipping       
✓ Easy 30-day returns 
✓ 1 Year Warranty 
✓ Knowledgable customer support 
SPECIFICATIONS
#10005000µL
Brand: Fristaden Lab
Minimum Working Volume: 1.0 milliliters

Size: 1000-5000µL
#0510µL
Brand: Fristaden Lab
Size: 0.5-10µL
#20200µL
Brand: Fristaden Lab
Size: 20-200µL

#10100

µL
Brand: Fristaden Lab
Size: 10-100µL
#1001000

µL
Brand: Fristaden Lab
Size: 100-1000µL
PACKING LIST
Fristaden Lab Micropipette
Calibration Certificate
Pipette Cap
5 x Colored Pipette Tops
Calibration/Opening Tool
User Manual