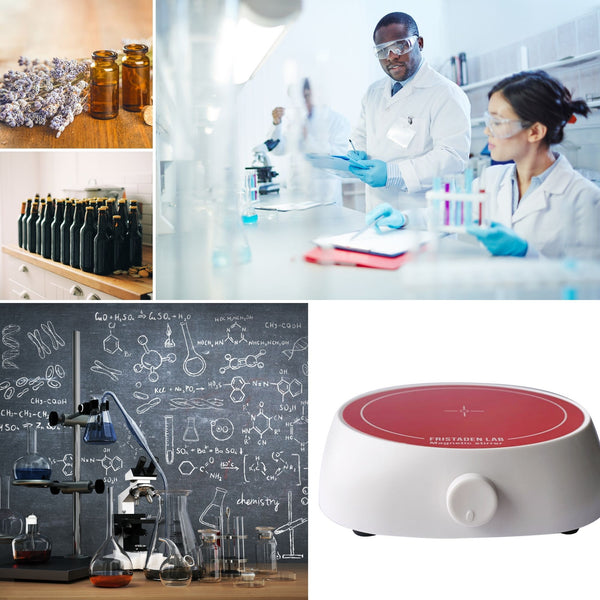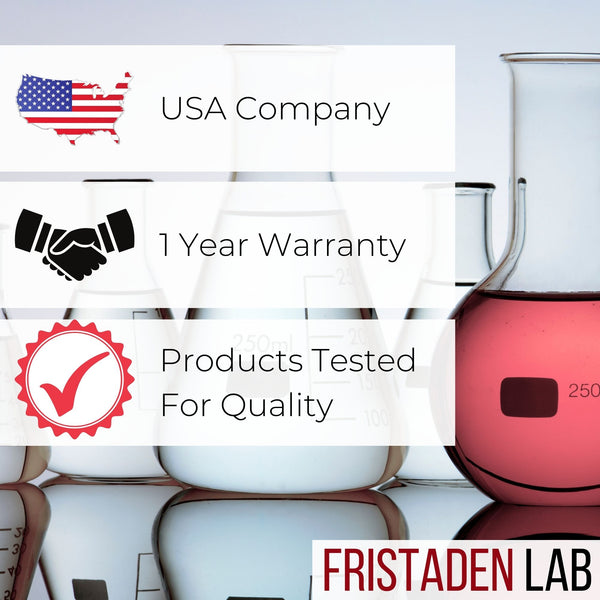 DESCRIPTION
FAST LIQUID MIXER
The Fristaden Lab Mini Magnetic Stirrer has a 200-1800rpm speed range for added flexibility depending on the liquid's density or your project needs. The speed on our magnetic mixer is easily controlled by a 3D knob for quick adjustment.
SCIENTIFIC PRECISION, MANY USES
The magnetic stirrer can be used in the laboratory, classroom, workshop or home. The lab stirrer can also be used for beer brewing, wine making, home chemistry, aromatherapy, essential oils and more. Our stirplates have powerful stirring and intuitive controls make it the perfect option for those who demand lab quality and reliability.
LARGE CAPACITY, SMALL SIZE
The mini lab mixer requires little bench space when in use. The non-slip feet prevent it from sliding around in your lab, home or workspace. This little chemical mixer has a powerful brushless motor and can hold up to 2000ml of liquid volume. The working pan diameter is 135mm, making it convenient for beakers and other vessels.
LAB QUALITY
The American-brand Fristaden Lab Magnetic Stirrer is made from lab-quality materials designed to deliver your results year after year. The magnetic stirrer has a strong magnetic field designed to keep the stir bar firmly in place. A stir bar is included with the unit making the machine ready to use right out of the box. The small, portable stirrer can be set up and ready to use in under 5 minutes. Please note, the stir bar included with the machine is not food-safe.
AMERICAN COMPANY
Fristaden Lab is an American lab equipment company. We back the mini magnetic mixer with a 1 Year Warranty. If you have any problems with or questions about the stirrer, our customer service knows this product well and is ready to help you.
Guarantee
✓ Free domestic shipping       
✓ Easy 30-day returns 
✓ 1 Year Warranty 
✓ Knowledgeable customer support 
SPECIFICATIONS
Capacity: 2000mL

Speed Range: 200-1800rpm

Working Plate Size: 135mm

Magneton Size Range: 20-30mm

Motor: Brushless

Power: 5W

Voltage: 110-240V

Unit Dimensions: 168mm x 160mm x 47mm
Packing List
Fristaden Lab Mini Stirrer
Stir Bar
Power Cord
User Manual