Digital Analytical Balance | 100g x 1mg | 600g x 10mg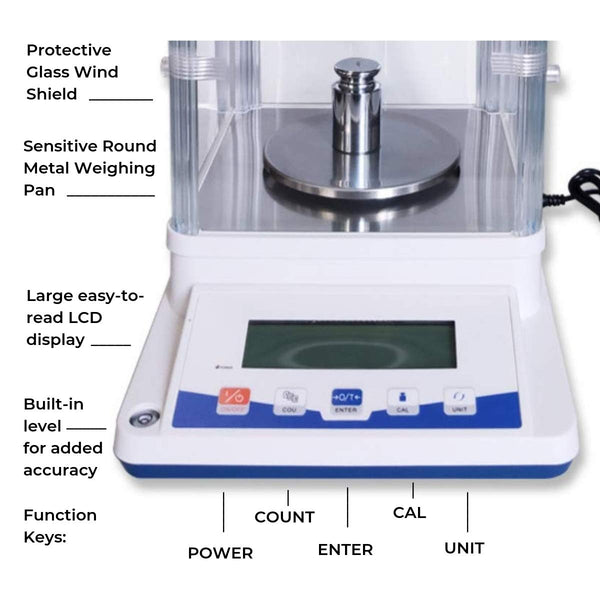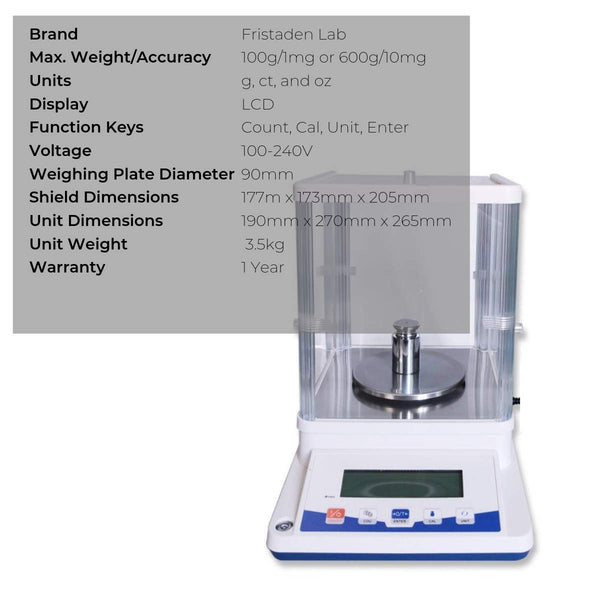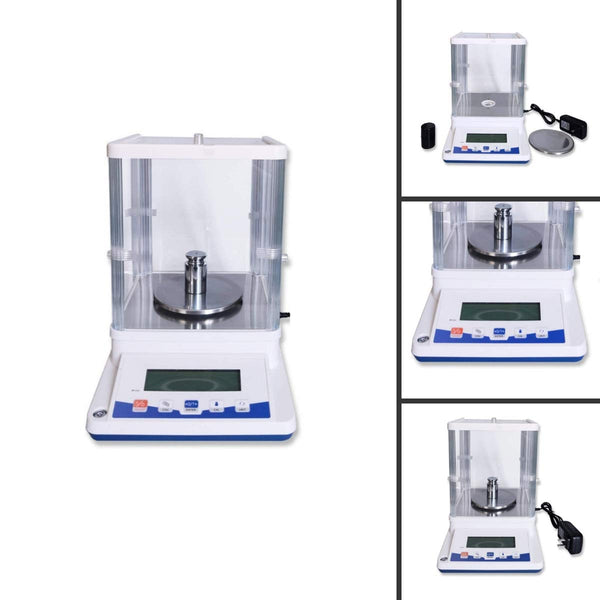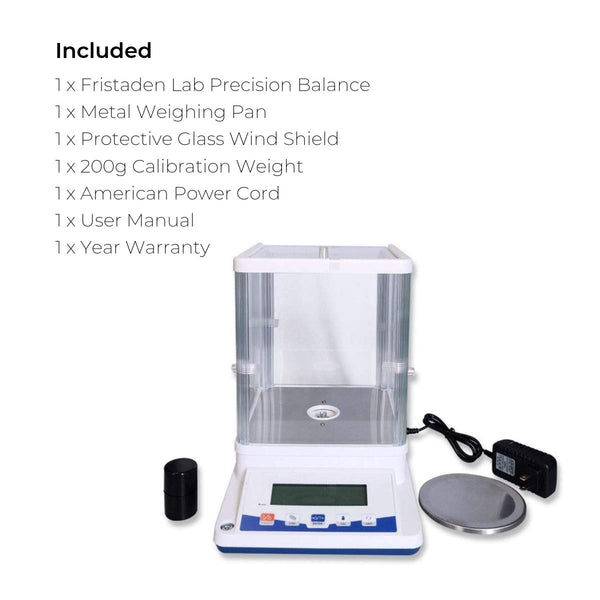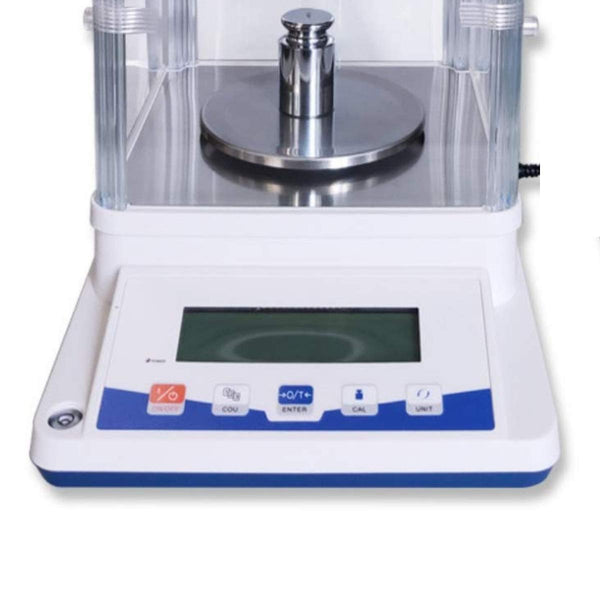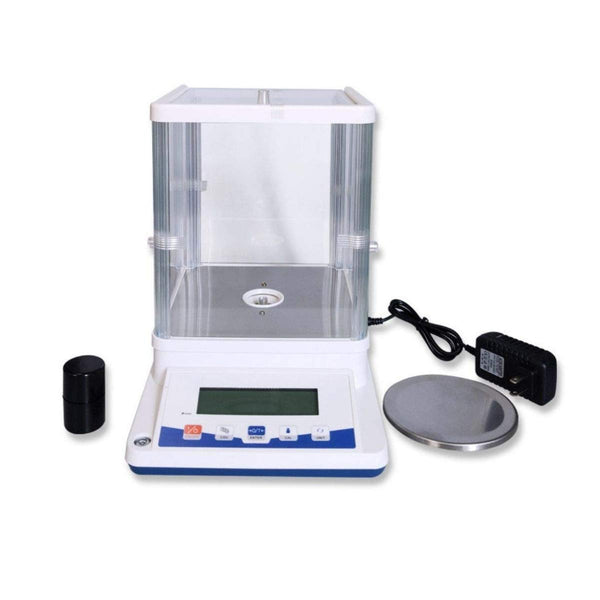 HIGH PRECISION DUAL MODE BALANCE
The Fristaden Lab precision analytical balance can measure up to 100g with 1mg (0.001g) precision or 600g with 10mg (0.01g) precision. Built with a sensitive load-cell, the gram scale provides accurate readings and is perfect for environments where measurements must be exact.
MEASURES GRAMS AND MORE
The analytical scale measures units in grams, ounces and carats for quick and easy conversions. The balance is ideal for laboratory, educational, industrial, agricultural or at-home projects.
MULTIPLE FEATURES
The digital gram scale features an intuitive, easy-to-read LCD digital display; weighing and count functions; a built-in level; an overload indicator; AC/DC function; and, most importantly, fast and accurate readings.
LAB QUALITY
The precision balance is made from high-quality materials built to last year after year. The balance includes a round metal weighing pan; a removable glass wind shield; an easy-to-read LDC display; and a built-in level for added accuracy. The precision weighing scale can be set up in under 10 minutes and comes with a detailed instruction manual.
Guarantee
✓ Free domestic shipping       
✓ Easy 30-day returns 
✓ 1 Year Warranty 
✓ Knowledgable customer support 
Specifications
Capacity/Precision: 100g/1mg or 600g/10mg
Units of Measurement: g, ct, and oz
Function Keys: Count, Cal, Unit, Enter
Weighing Plate Diameter: 90mm
Shield Dimensions: 177m x 173mm x 205mm
Scale Dimensions: 190mm x 270mm x 265mm
Net Weight: 3.5kg
Power: 100-240V
Packing List
1 x Analytical Balance
1 x Metal Weighing Pan
1 x Glass Wind Shield
1 x 200g Weight
1 x USA Power Cord
1 x User Manual