Blood Cell Counter/Hemocytometer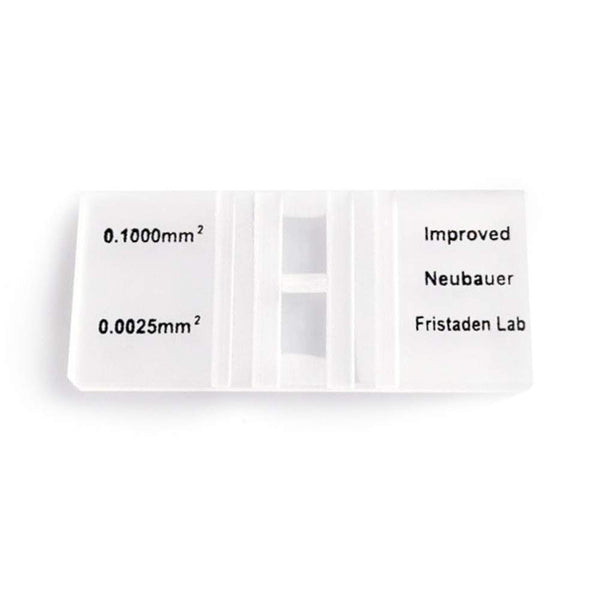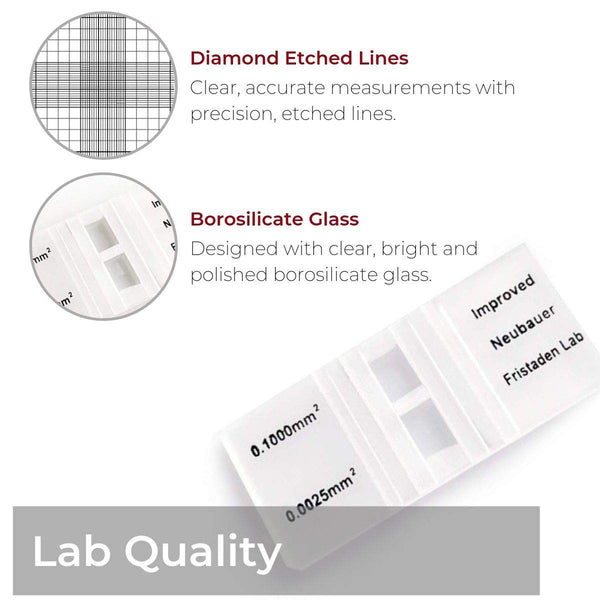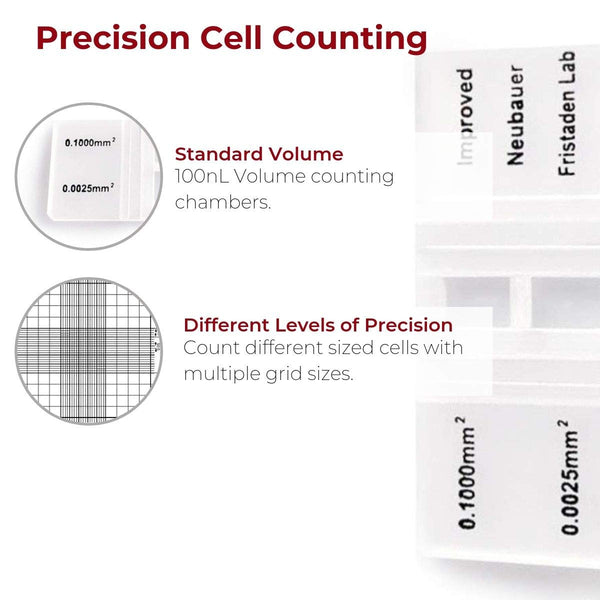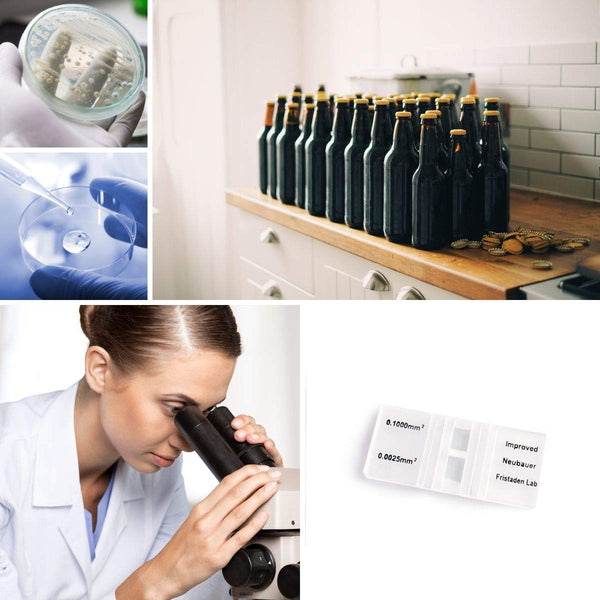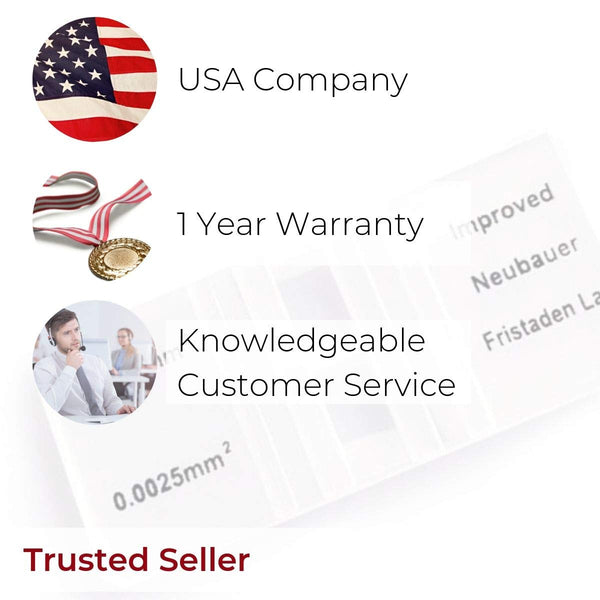 >DESCRIPTION
DIAMOND ETCHED STANDARD
The Fristaden Lab Neubauer Hemocytometer is diamond etched with a double improved Neubauer ruling to comply with most scientific standards. The ruling pattern is 1/400 square millimeters.
COVER SLIPS INCLUDED
The cell depth is 0.100mm+/-2% (1/10mm). Cover slips are held 0.1mm above the counting chambers. Two 20mm x 26mm cover slips are included with the counting chamber. The volume is 0.1 microliter.
HIGH LIGHT TRANSMISSION GLASS
The Fristaden Lab Improved Neubauer Hemocytometer features optically ground, polished milled glass chambers. It is made from high-light transmission 3.3 borosilicate glass for easy visibility.
ABOUT NEUBAUER HEMOCYTOMETERS
Neubauer Chambers were originally used for blood cell counting. They can also be used to count liquor, bacteria, fungus and other cells.
Guarantee
✓ Free domestic shipping       
✓ Easy 30-day returns 
✓ 1 Year Warranty 
✓ Knowledgable customer support 
Specifications
Brand: Fristaden Lab (American)

Ruling: 1/400 sq. mm

Cell Depth: 0.100mm+/-2% (1/10mm)

Volume: 0.1 microliter

Chambers: 2

Material: borosilicate 3.3 glass

Unit Dimensions: 75mm x 10mm x 35mm

Cover Slip Dimensions: 20mm x 26mm
PACKING LIST
Fristaden Lab Blood Cell Counter/Hemocytometer