Fristaden Lab Digital Precision Balance | 1000g x 0.01g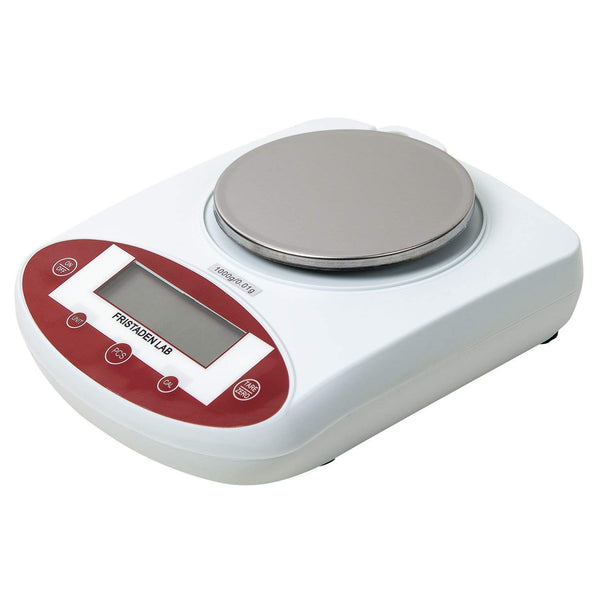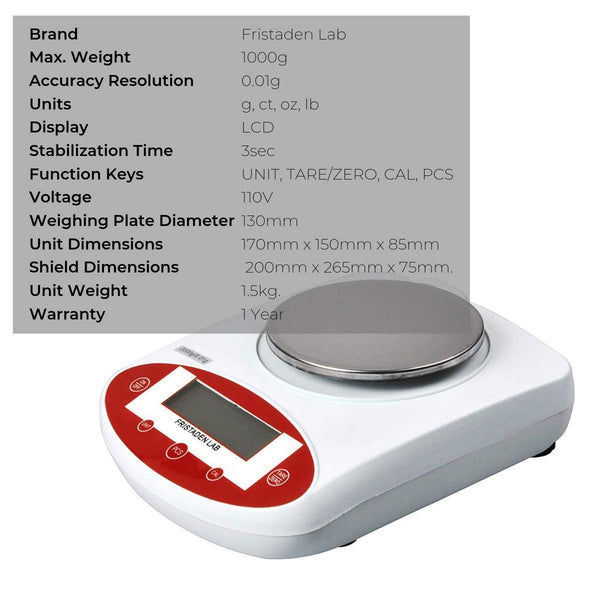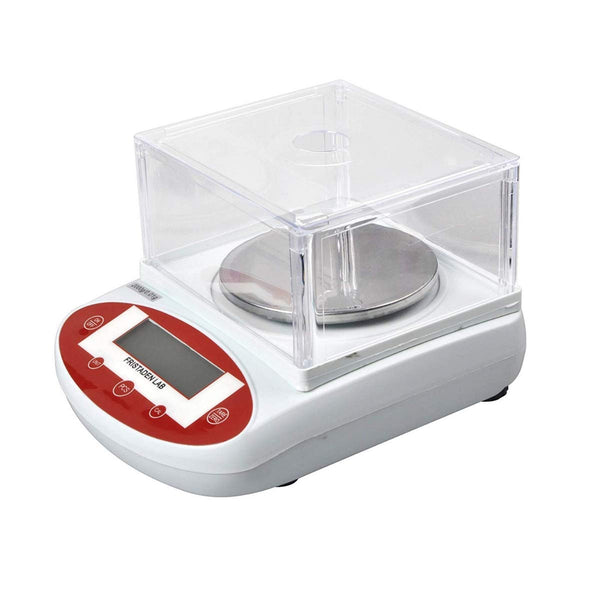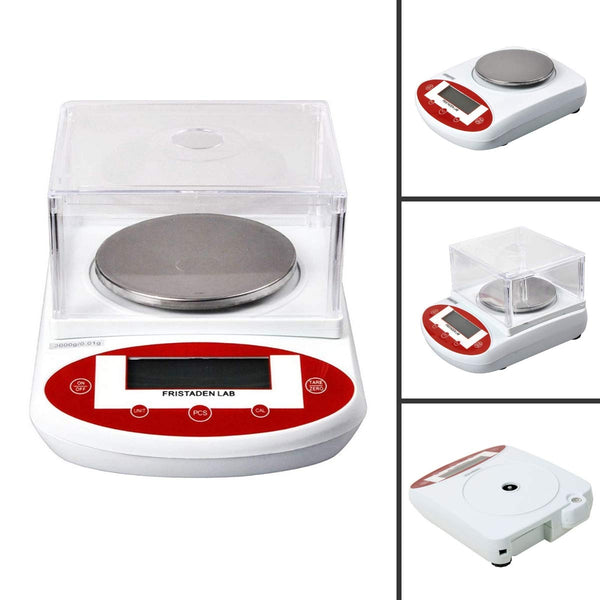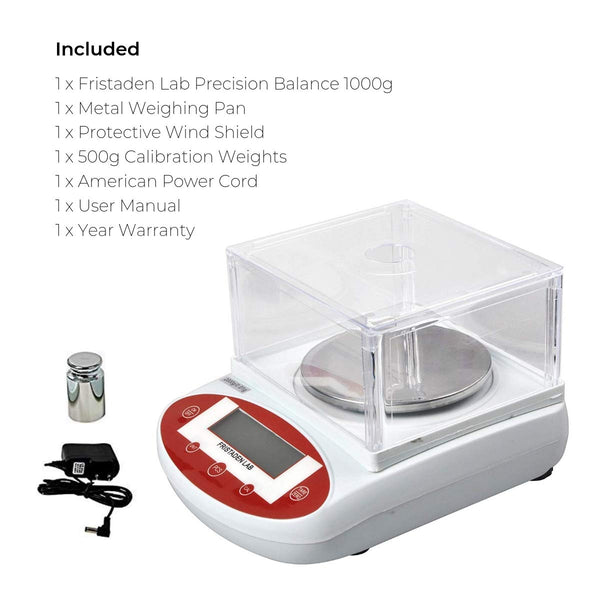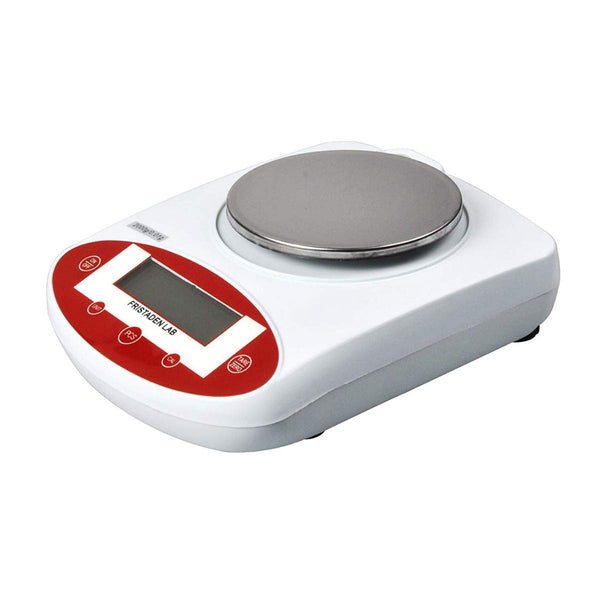 ANALYTICAL BALANCE FOR YOUR LAB
The Fristaden Lab Precision Analytical Balance 1000g is designed to give you more accurate results in your lab, business or at-home workspace. The balance can calibrate and weigh up to 1000g in three seconds. The built-in counting function can total multiple pieces automatically potentially saving you time and money tallying inventory and other items.
HIGH PRECISION

The Fristaden Lab Analytical High Precision Balance can measure up to 1000g with 0.01g accuracy. Built with a sensitive load-cell, the scientific scale provides accurate readings and is perfect for environments where measurements must be exact.

WEIGH UP TO 1000 GRAMS
The precision balance's round pan can easily hold chemicals, powders, herbs, jewelry, precious metals, tickets, coins and other small items. The 1000g capacity and easy conversions between grams (g), ounces (oz), carats (ct) and pounds (lb) make the scale ideal for laboratories, schools and universities, businesses, jewelers, and more.
OTHER FEATURES
The digital gram scale features an intuitive, easy-to-read LCD digital display; weighing and tare and pieces functions; built-in level; an overload indicator; battery and power operation; and, most importantly, fast and accurate readings.
LAB QUALITY
The scientific balance is made from high-quality materials and is built to last year after year. The balance has a strong and sturdy design that includes a round metal weighing pan, a removable wind shield; and built-in level and adjustable feet to ensure accuracy. The precision weighing scale can be set up in under 5 minutes and comes with a detailed, easy-to-understand instruction manual.
 INTUITIVE USER CONTROLS
The lab scale is user intuitive with easy control buttons designed to help you weigh items accurately and to save you time while doing so. 
COMPACT PORTABLE DESIGN
The electronic scale is compact and can fit on most desks, benchtops or other workspaces. It also has a built-in battery compartment and can be used where power is not readily available, such as in remote locations where fieldwork is required. The battery is not included.

Guarantee
✓ Free domestic shipping       
✓ Easy 30-day returns 
✓ 1 Year Warranty 
✓ Knowledgable customer support 
Specifications  
Brand: Fristaden Lab

Max. Capacity: 1000g

Accuracy: 0.01g

Units of Measurement: g, ct, oz, lb

Function Keys: UNIT, PCS, CAL, TARE/ZERO

Weighing Pan Diameter: 130mm

Shield Dimensions: 170mm x 150mm x 85mm

Unit dimensions: 200mm x 265mm x 75mm

Unit weight: 1.5kg
Packing List
1 x Fristaden Lab Balance 1000g

1 x Weighing Pan

1 x Wind Shield

1 x 500g Weight

1 x USA Power Cord

1 x User Manual