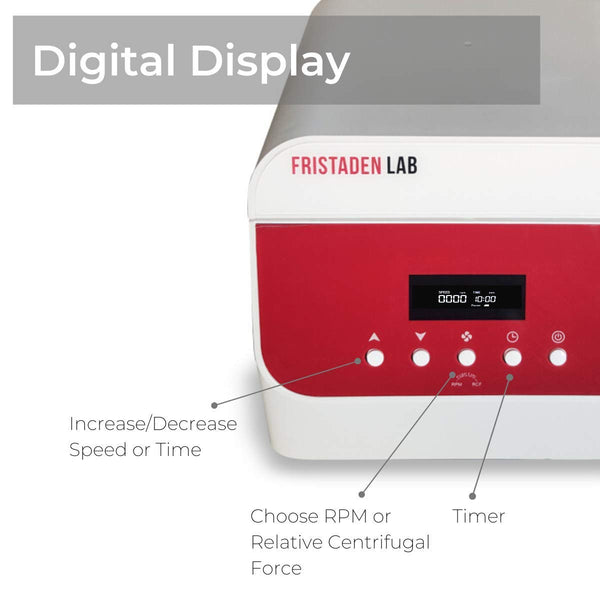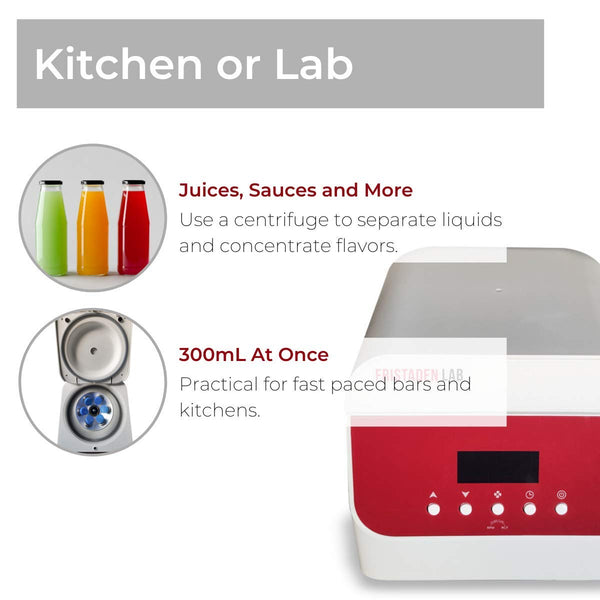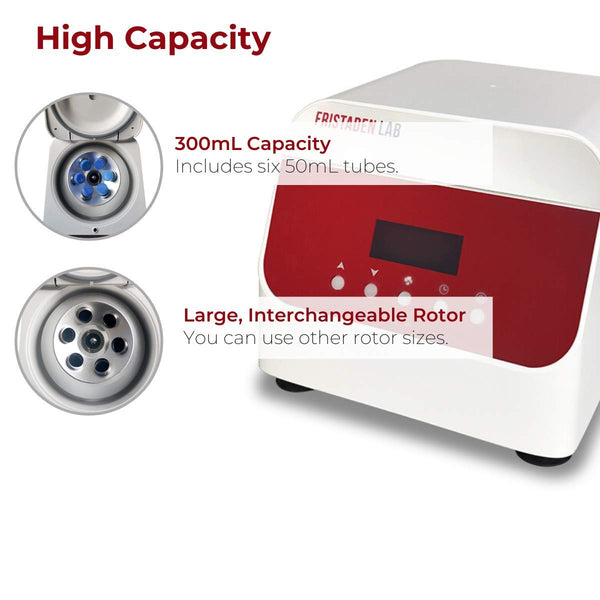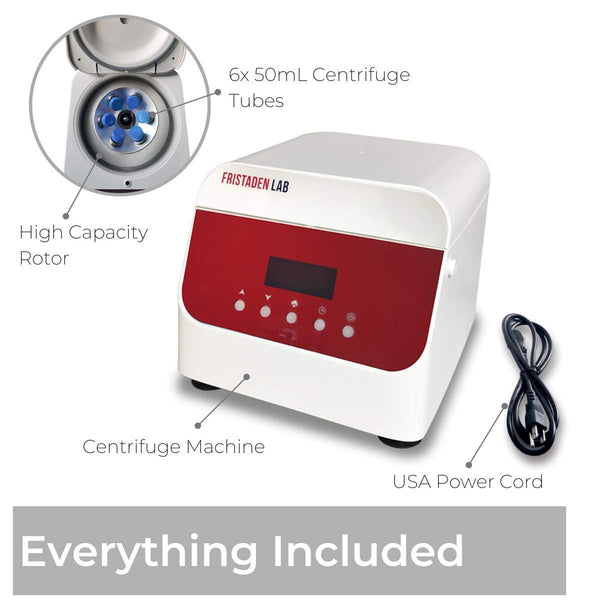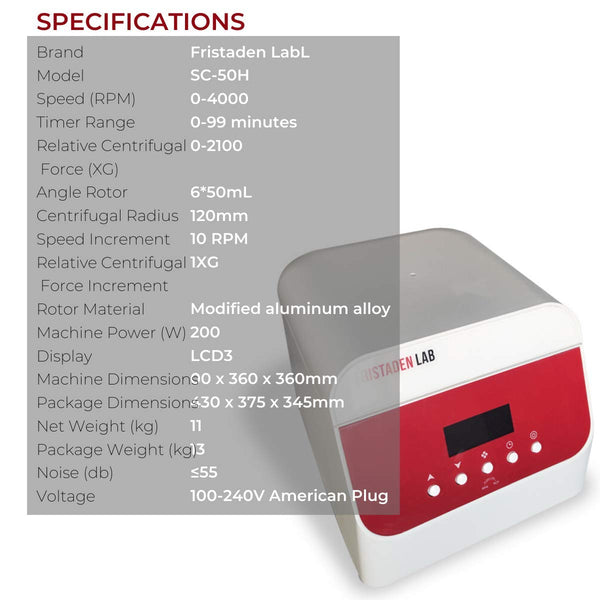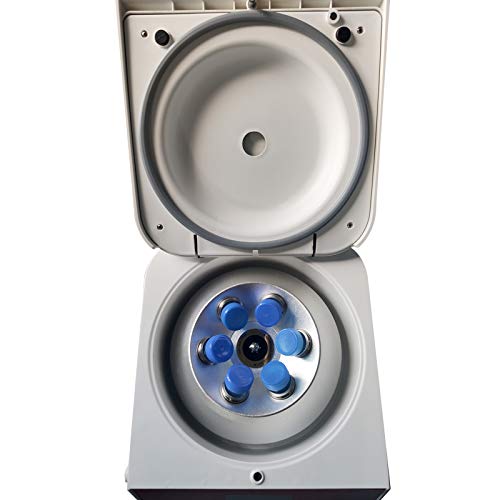 DESCRIPTION
EASY-TO-USE LCD DIGITAL DISPLAY
The centrifuge features a bright LCD display and easy-to-use controls. Set the operation time to the second (1-99 minutes). Select either the speed (0-4000 RPM) or centrifugal force (0-2100 XG). When the centrifuge machine is running you can easily see the time remaining and the current speed or force. The Fristaden Lab centrifuge's precise, independent controls are well suited for the lab, clinic or classroom.
HIGH CAPACITY FOR THE KITCHEN OR LAB
Enterprising chefs and bartenders now use lab centrifuges to separate juices and sauces to produce more concentrated colors and flavors. With a large max capacity of 300 milliliters (about 1 1/4 cups) and a powerful centrifugal force of 2100 XG, the culinary centrifuge is practical for fast-paced bars and kitchens. The instrument can be used for both cooking and research (food-safe tubes not included).
KNOW YOUR RELATIVE CENTRIFUGAL FORCE
Two centrifuges with the same speed (RPM) can have much different forces (and thus separation times) depending on their size. The lab centrifuge allows you to directly program and view relative centrifugal force (in 1XG increments) or speed (in 10RPM increments). Knowing the exact force used to separate your liquids saves time doing calculations and ensures more accurate, replicable data.
ROBUST DESIGN, QUIET OPERATION
The benchtop centrifuge is built with tough, lab quality materials to handle hard, everyday use, year after year. This includes a powerful 200W motor, LCD display and aluminum alloy rotor. The centrifuge stays firmly in place with suction cup feet. Even while operating at high speeds, the centrifuge machine operates quietly. The centrifuge can be setup in under 5 minutes and comes with a detailed, user-friendly instruction manual.
Guarantee
✓ Free domestic shipping       
✓ Easy 30-day returns 
✓ 
1 Year Warranty 
✓ Knowledgable customer support
Specifications 
Brand: Fristaden Lab

Speed (RPM): 0-4000

Speed Increment: 10RPM

Relative Centrifugal Force (XG): 2100

Relative Centrifugal Force Increment: 1XG

Centrifugal Radius (mm): 120

Machine Power (W): 200

Timer Range (minutes): 0-99

Angle Rotor: 6 x 50ml Tubes
Packing List
Fristaden Lab Digital Centrifuge
Angle Rotor
6 x 50mL Tubes
USA Power Cord
User Manual