Fristaden Lab Vortex Mixer 50mL (Pink)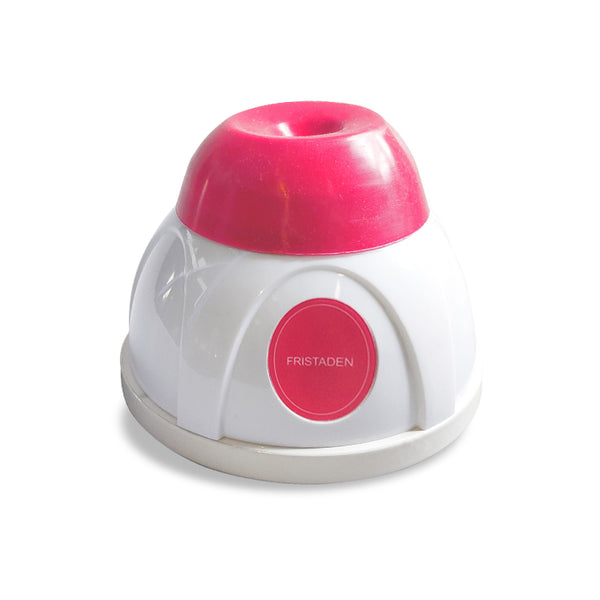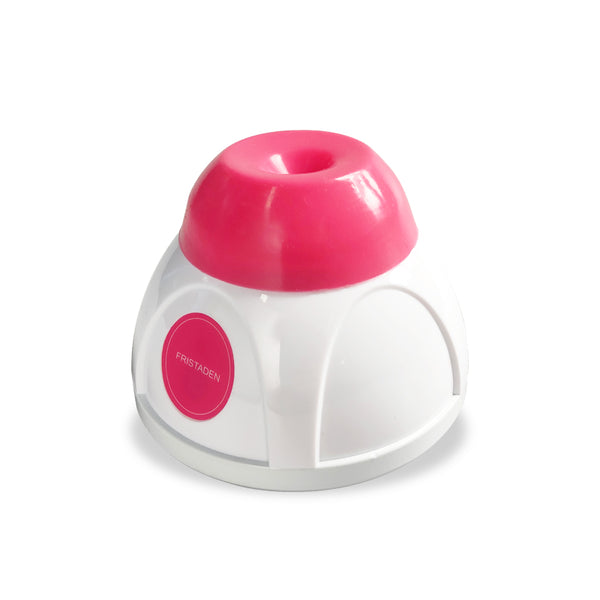 MIXES IN 5 SECONDS AND LASTS FOR YEARS

Never shake another bottle again! The vortex shaker can mix most liquids in under 5 seconds at 4000 RPM. The mixer is built with tough, high quality materials to handle hard, every-day use year after year.
The Fristaden Vortex Mixer works quickly and can save you time mixing your liquids. The mixer's smooth vortex style of mixing can help to restore your paints, inks and polishes that are otherwise too separated, crumbled or gloppy to use.
The mixer works with nail polishes, eyelash adhesives, paints, glues, tattoo ink, pigments and other tough liquids.The vortex mixer is perfect for mixing nail polishes, nail primers and top coats. It can also be used for mixing beauty products, including liquid foundations and bb creams, liquid primers and concealers, eyelash adhesives and more! 
It is ideal for nail salons, beauty parlors, artists studios, tattoo shops, schools, businesses and at-home use.
LAB QUALITY FOR EVERYONE
The vortex mixer is designed for lab quality. The machine features a chemical corrosion resistant plastic body, zinc-alloy base, and a powerful 12V DC brushless motor. The smooth exterior makes it easy to clean and store.
EASY-TO-USE 
Set up the mini vortex mixer in under 5 minutes. Simply touch up to 50mL of any liquid to the top of the machine to mix the contents. Liquids are swirled in a vortex, not shaken, for better results. The vortex mixer's smooth exterior and compact size make it easy to clean and store.
COMPACT DESIGN
The Fristaden Vortex Mixer has a sleek, minimal design built for years of use. The machine is small and compact and fits onto any desk or bench top. The pink top adds a touch of color and fun to your workspace.
Guarantee
✓ Free domestic shipping       
✓ Easy 30-day returns 
✓ 
1 Year Warranty 
✓ Knowledgable customer support
Specifications 

Speed: 4000 RPM
Capacity: 50mL
Orbital Diameter: 30mm
Shaking Orbit: 4.5mm
Dimensions: 110mm x 110mm x 86mm
Weight: 1.4kg
Voltage: AC90-230, 50-60HZ