Fristaden Lab Counting Scale | 30kg x 0.5g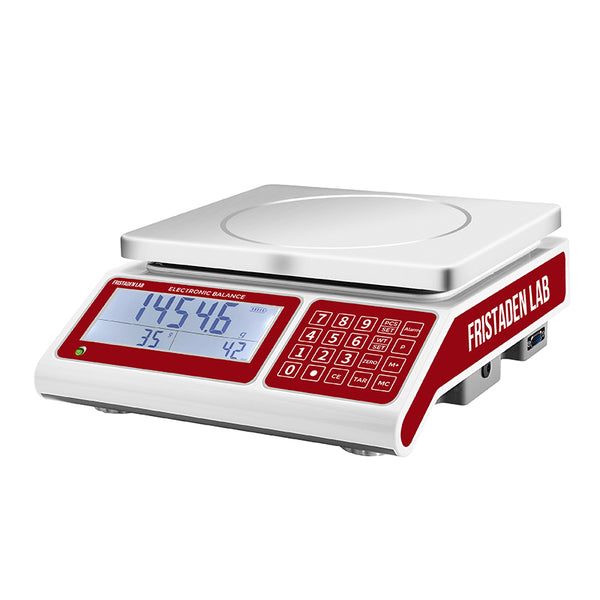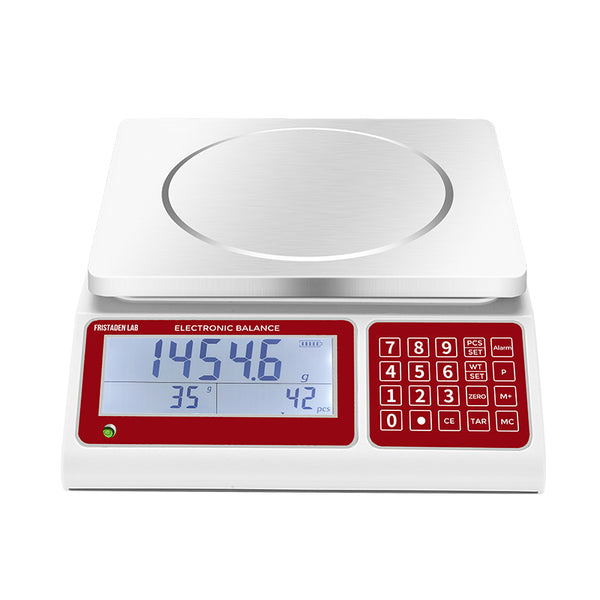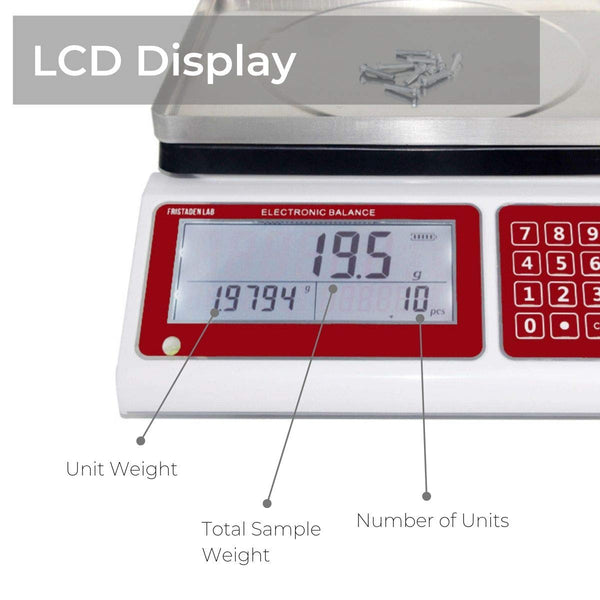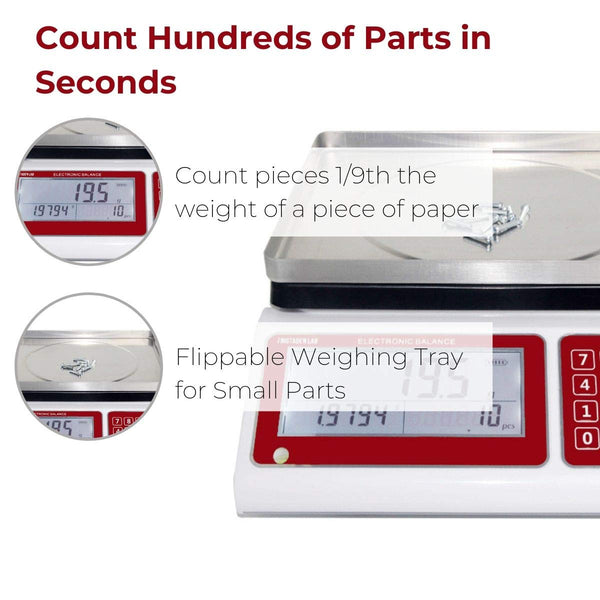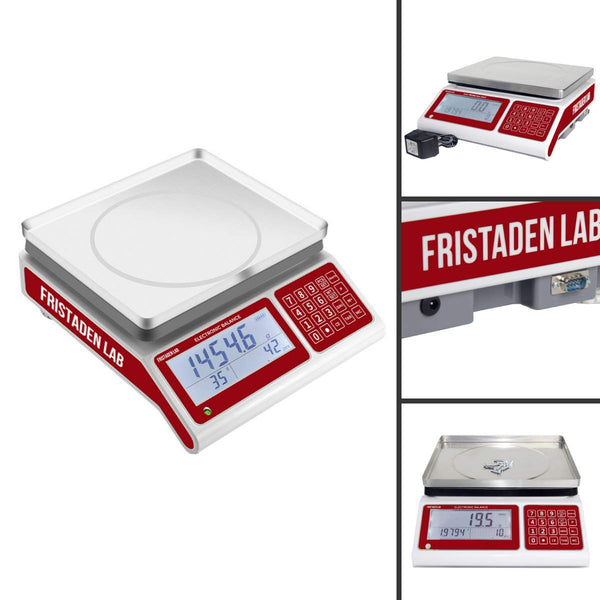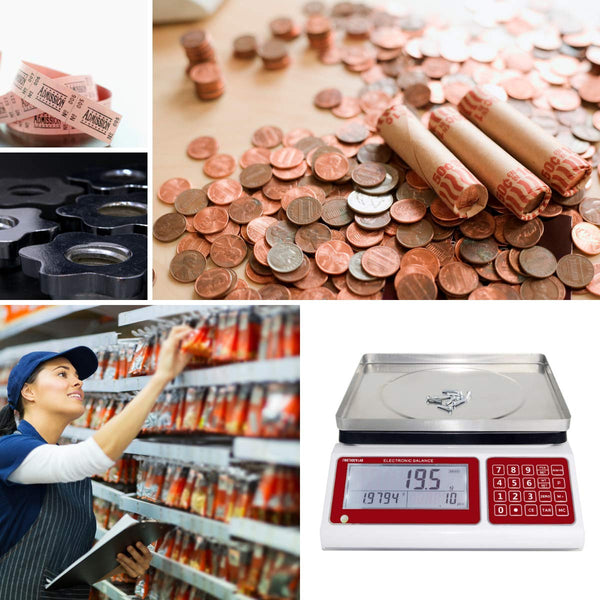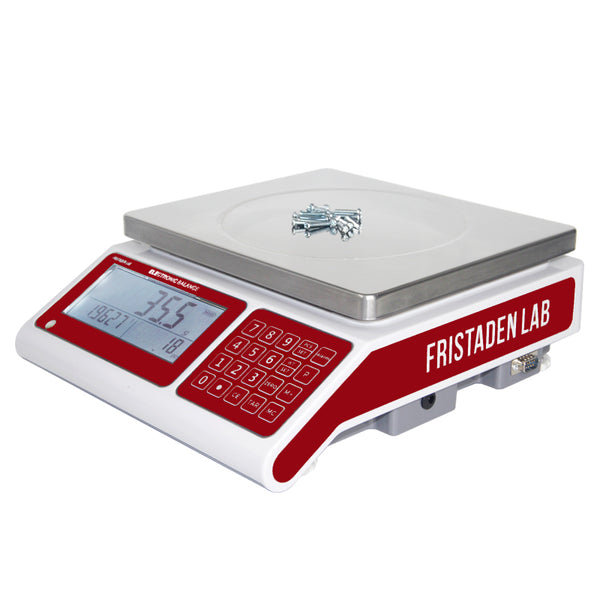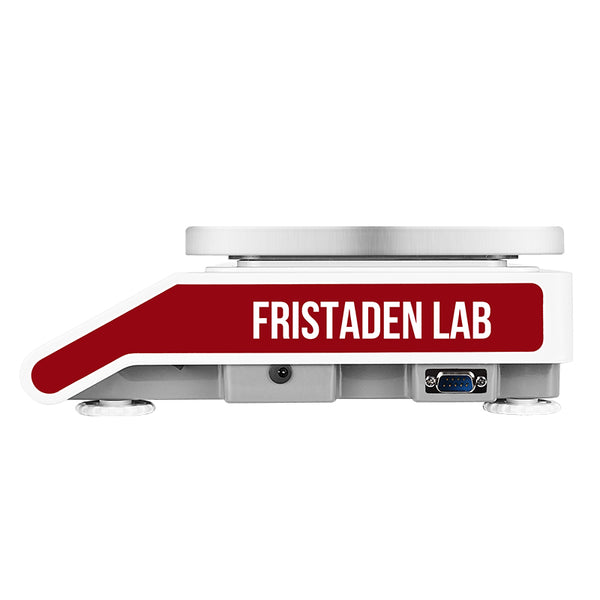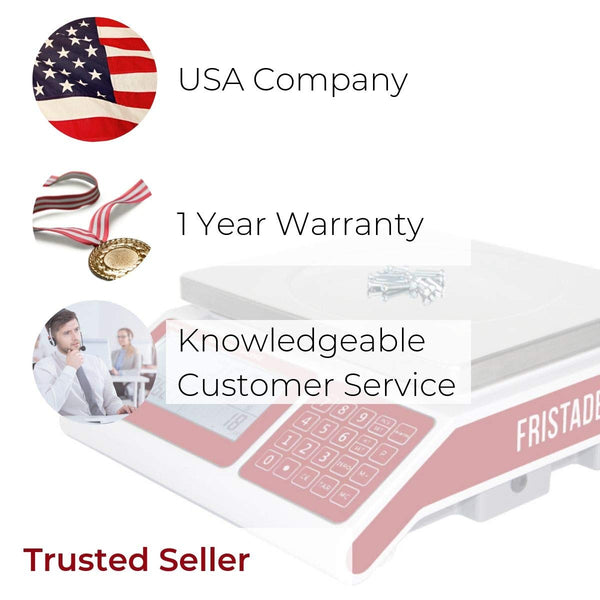 Pays for Itself in Days, Last for Years
The counting scale can save you time counting small parts and inventory for your business. The Fristaden Lab counting scale has a 0.5g accuracy and handle loads up to 30kg (66lbs). Accurately weigh and count small items, such as coins, hardware, tickets, paper and more!
The American-brand scale is built with tough, lab quality materials to handle hard, everyday use, year after year.
High Accuracy 
The balance is built with a sensitive, lab-quality load cell to give you readings you can trust. The counting scale has a high, 0.5g precision. To ensure accuracy, the balance features a built-in level; adjustable leveling feet; an overload alarm; and error indication. The linearity error is ±1.5g.
Multiple Functions
The counting scale features an easy-to-read LCD digital display; weighing function in grams (g); tare function; parts counting functions; and a reversible stainless steel weighing pan to hold coins and other small parts.
Measures Grams and Kilograms
The balance can measure units in grams (g) and can conveniently store upper and lower weight limits. PCS/SET, WT/SET, ZERO, TAR, ALARM, CE, P, M+, MC function keys.
Lab Quality Construction
The precision instrument is built from lab-quality materials. The weighing pan is made from strong double-layer, stainless steel and the balance's body is constructed from tough, corrosion-resistant ABS plastic for additional durability. It has a large, high-definition LCD display for easy readability.
Compact Design 

The electronic scale is compact and can fit on most desks, benchtops or workspaces. The machine can be set up in under 15 minutes and comes with a detailed, user-friendly instruction manual.
Guarantee
✓ Free domestic shipping       
✓ Easy 30-day returns 
✓ 1 Year Warranty 
✓ Knowledgable customer support 
Specifications 
Max. Capacity: 30kg
Precision: 0.5g
Stabilization Time: 3 seconds
Units of Measurement: g
Voltage: 110
Pan Dimensions: 23 x 27.5cm
Unit Dimensions: 29.5 x 34 x12cm
Gross Weight: 4.8kg
Warranty: 1 Year

Packing List
1 x Fristaden Lab Counting Scale

1 x Stainless Steel Weighing Pan

1 x USA Power Cord

1 x User Manual