Accurate Readings, Year After Year
Our most popular product.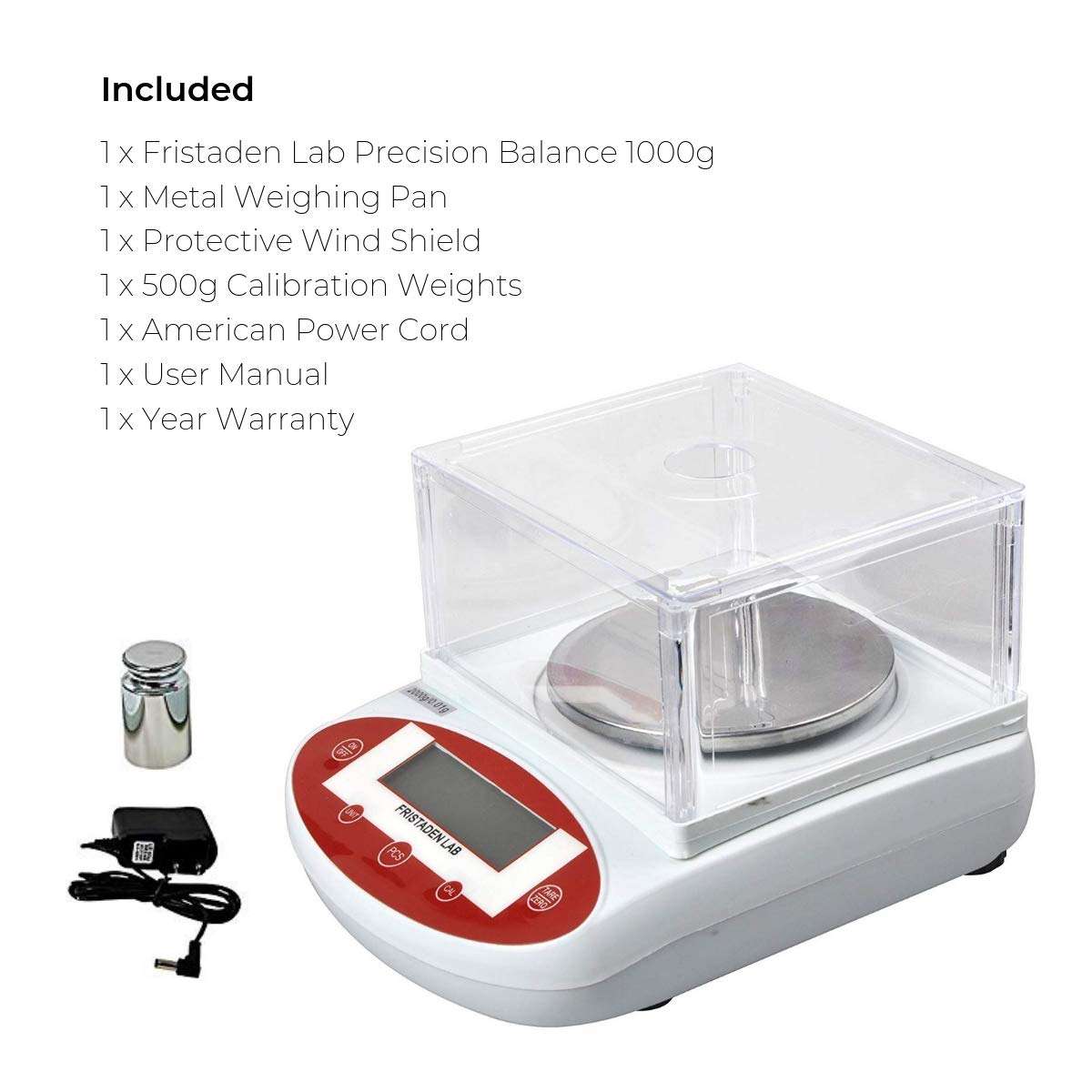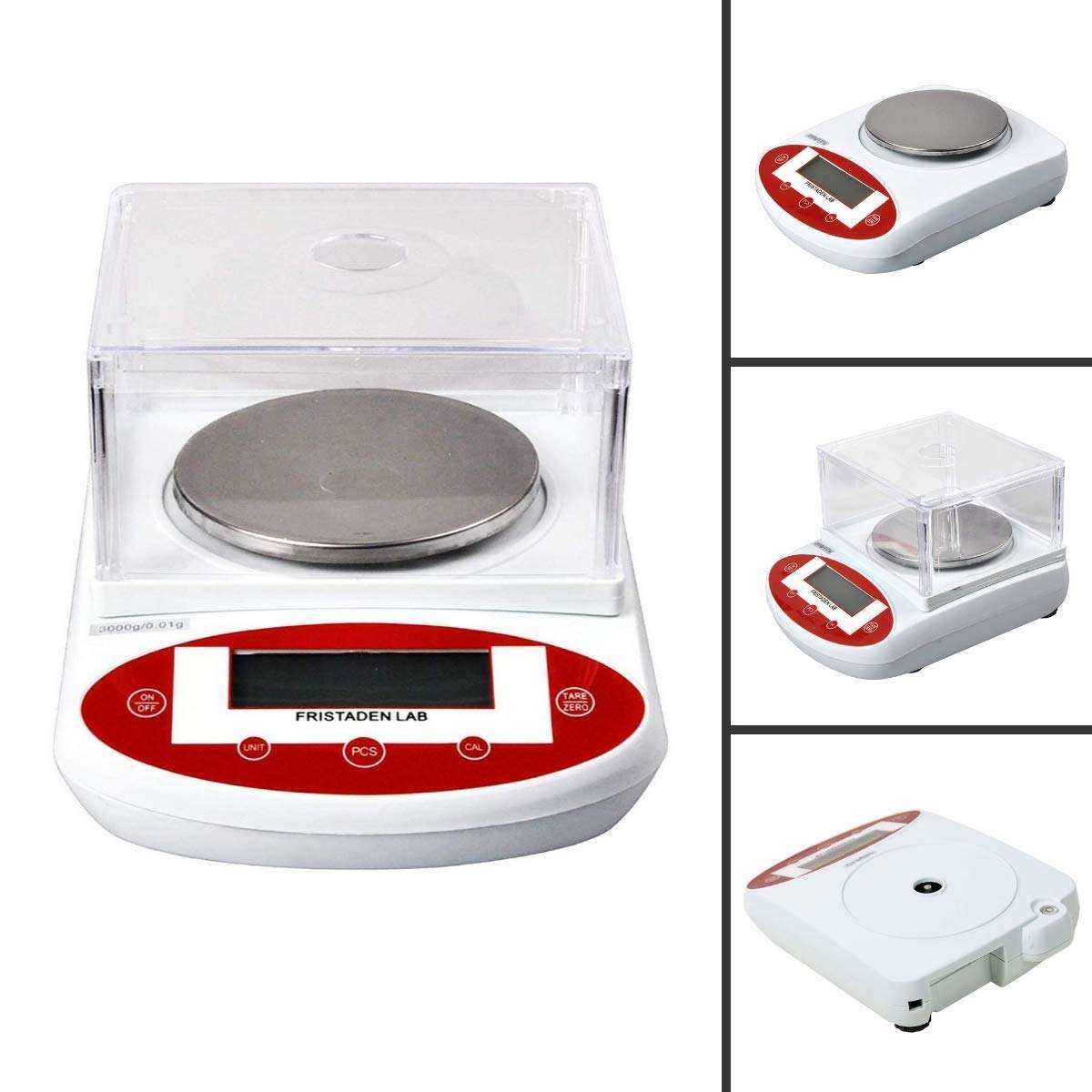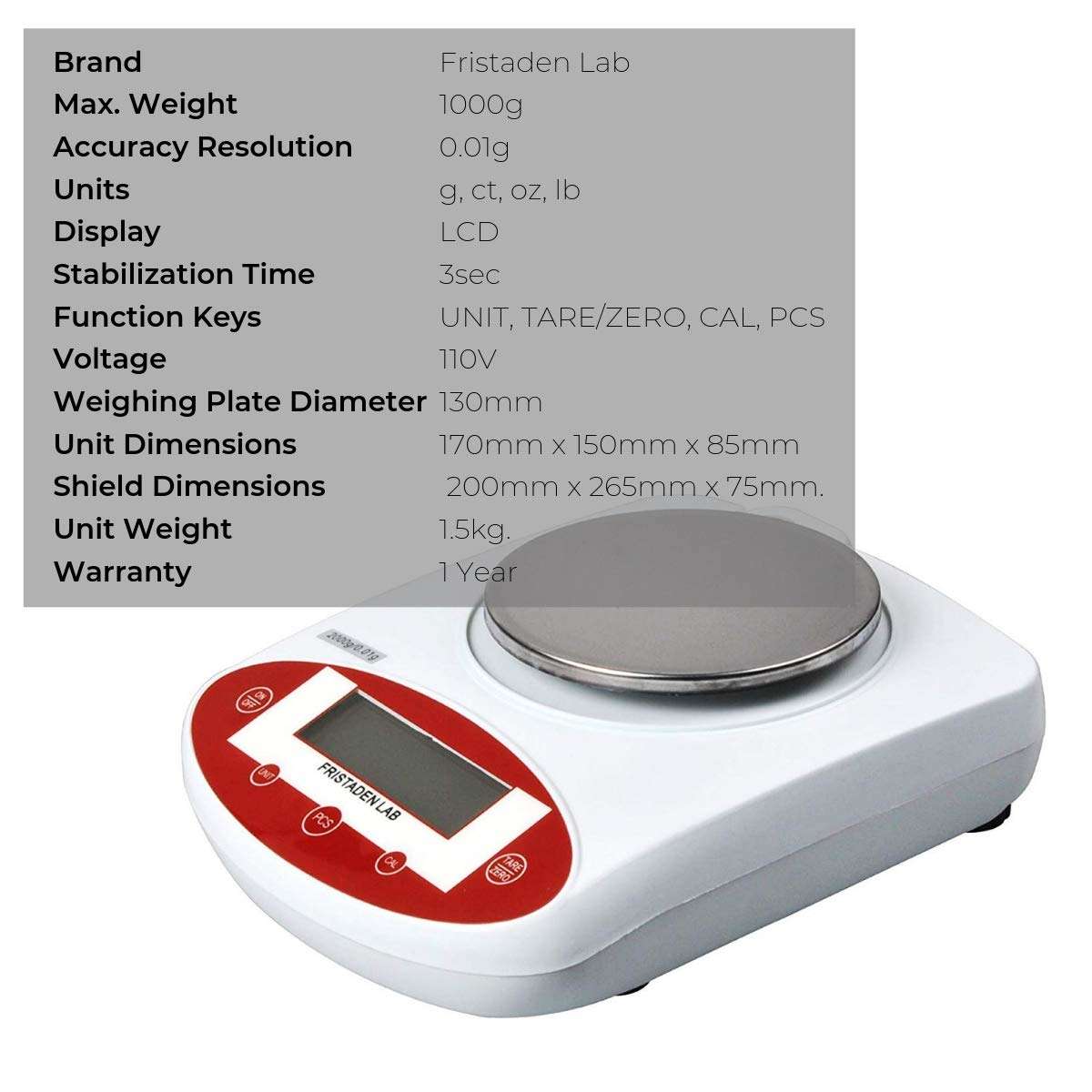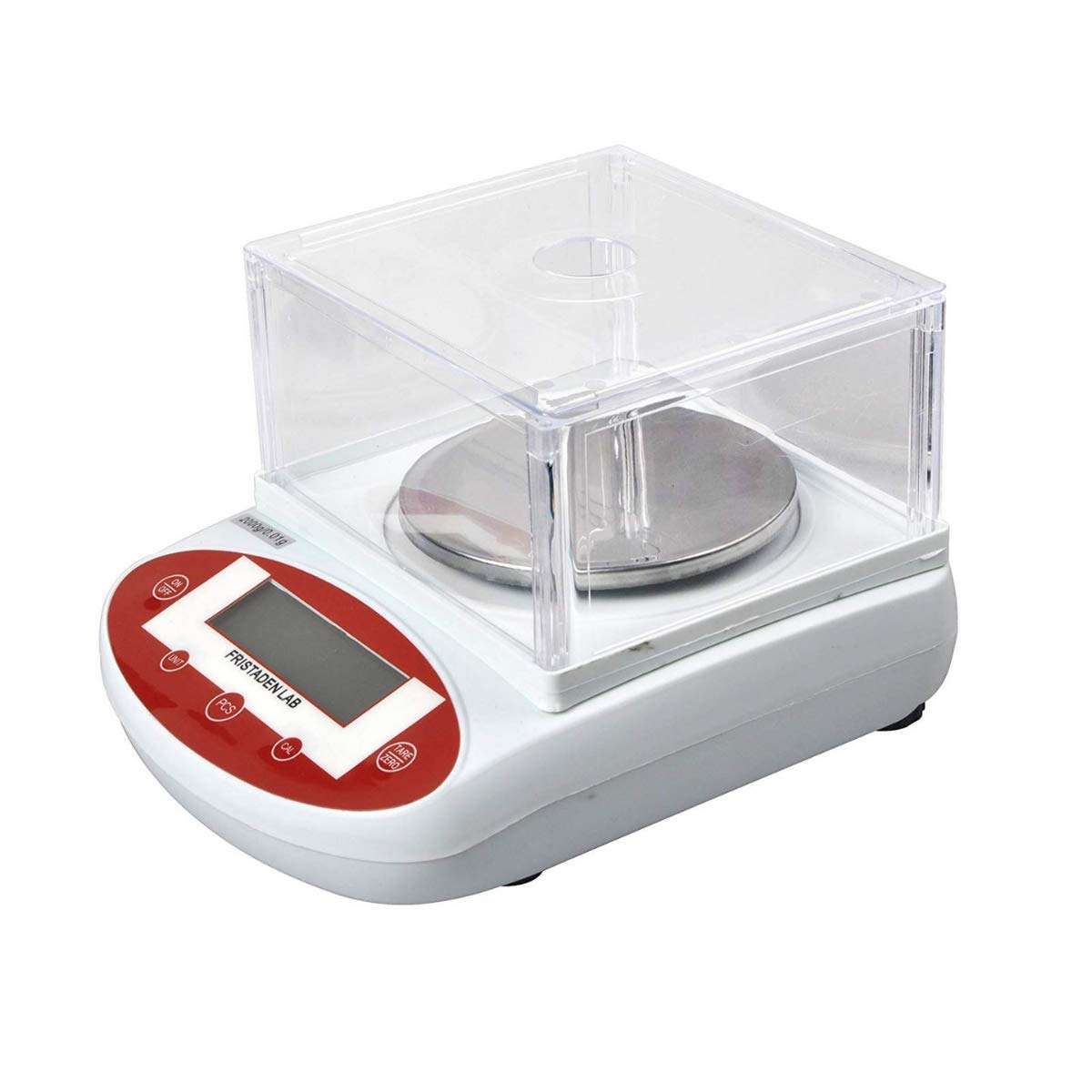 "Great value, repeatable readings, easy to use.
Using it in my company for a lab testing process where I needed good weighing accuracy but didn't want to spend a lot of money."
Product Description
This Fristaden Lab Precision Balance can measure up to 1000g with a 0.01g accuracy resolution. This scale is great for environments where measurements must be exact.
The design features a metal weighing pan, a protective wind shield, an easy-to-read digital display, and, most importantly, fast and accurate readings. The precision balance has Unit, Calibration, Pieces and Tare/Zero function keys, as well as an overload indicator and can measure units in grams (g), ounces (oz), carats (ct) and pounds (lb). The setting time is three seconds. One year manufacturer warranty guarantee.
Specifications
Brand: Fristaden Lab
Maximum Weight: 1000g
Accuracy Resolution: 0.01g
Units of Measurement: g, oz, ct, lb
Function Keys: UNIT, CAL, PCS, TARE/ZERO
Balance Dimensions: 200mm x 265mm x 75mm
Weighing Plate Diameter: 130mm
Shield Dimensions: 170mm x 150mm x 85mm
Voltage: 110-220V
Warranty: 1 Year
Included: Fristaden Lab Digital Precision Balance 1000g x 0.01g with weighing tray, a plastic shield, a 500g standard mass, a power adapter and a user manual.
Fristaden Guaranteed
✓ Free standard USA shipping with tracking.
✓ Easy 30-day returns, money-back guarantee.
✓
1 Year manufacturer-backed warranty (excludes glassware).
✓ 24/7 responsive customer support.