Glass Conical Separatory Funnel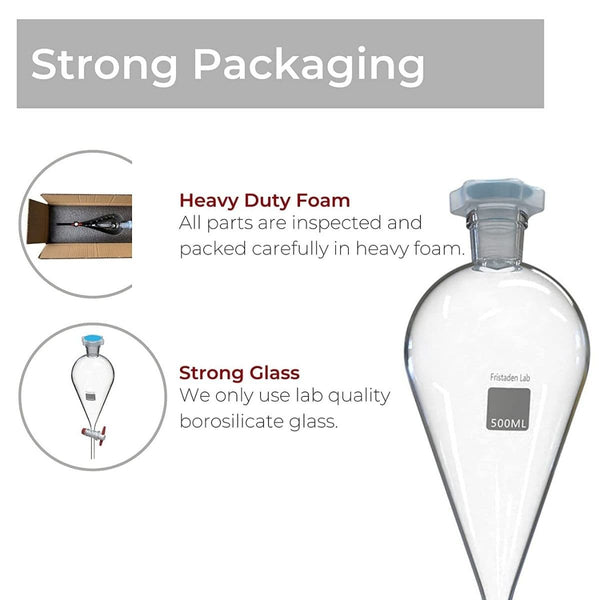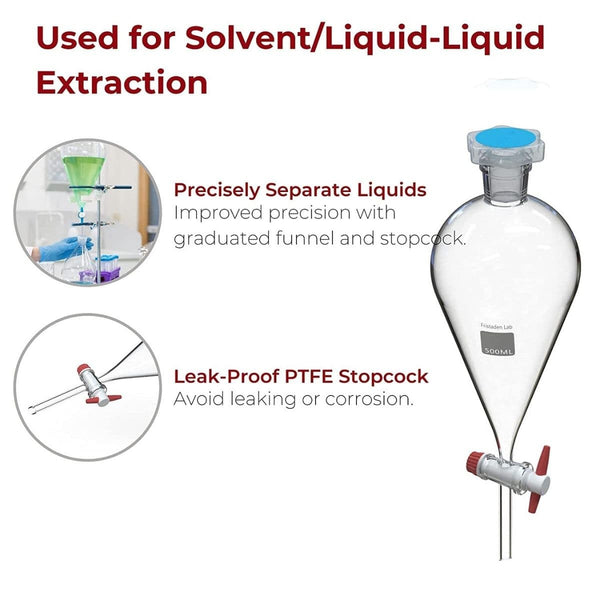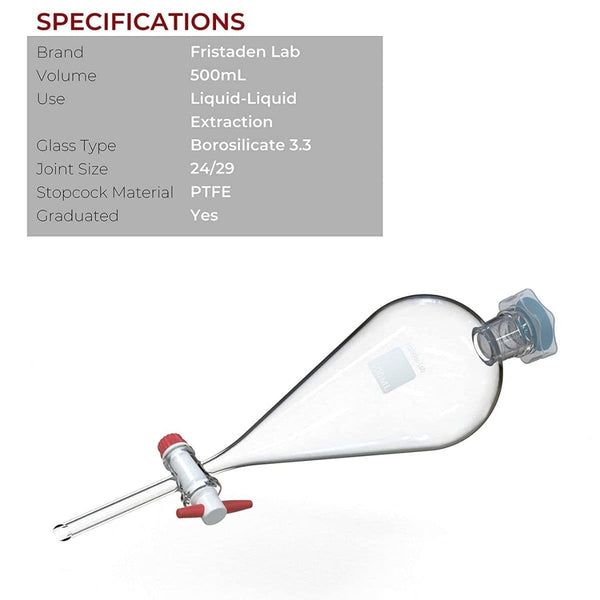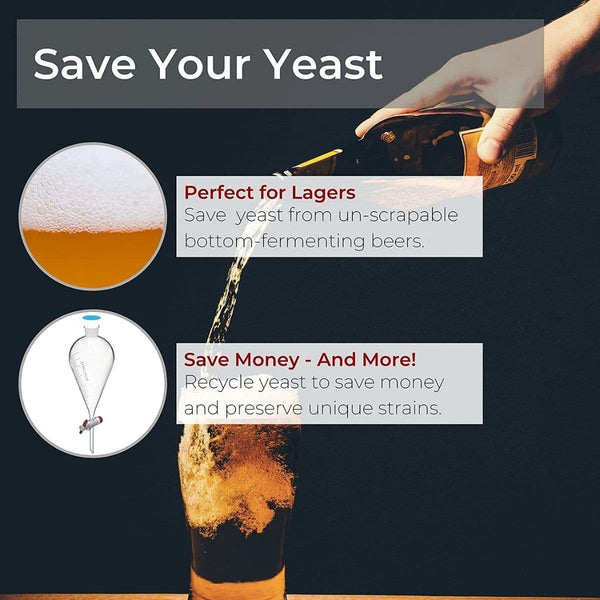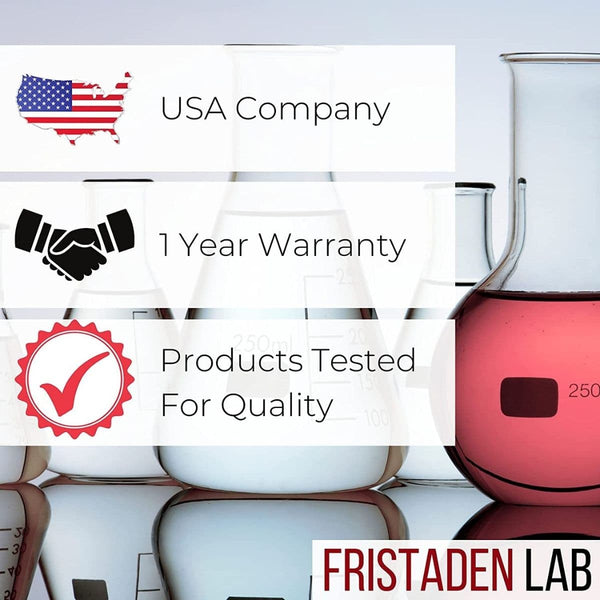 DESCRIPTION
EPARATE LIQUIDS WITH PRECISION
Purer extractions lead to more accurate work. Precisely separate compounds using the glass separator funnel and the leak-proof PTFE stopcock. The separation flask is designed for solvent/liquid-liquid extraction and is an essential tool in any lab. We recommend you run an extraction at least 2-3 times for the best results (distillation may be needed to remove impurities).
CONSTRUCTED TO LAB AND INDUSTRIAL STANDARDS
The Fristaden Lab Separatory Funnel can handle tough, corrosive materials and high and low temperatures without breaking. The separating funnel is made with lab-quality borosilicate beaker 3.3 glass, which can handle much more stress than standard glass. The seperatory flask also features a corrosion resistant PTFE stop cock.
PACKED SO IT WON'T BREAK
Our glass conical separatory funnel, encased in sturdy foam packaging, will safely make the journey to your door. Lab glassware with inferior packaging has a high risk of breaking in transit.
BEER BREWING? SAVE MONEY ON YEAST
The separatory funnel is a useful tool for any dedicated brewer. The conical flask can be used to easily wash previously-used yeast for future use. The conical funnel is especially handy for lagers and other bottom-fermenting beers where you can't easily scrape the yeast. For professional brewers, recycling yeast not only saves money, but also allows you to preserve unique strains of yeast.
AMERICAN COMPANY
Fristaden Lab is an American lab equipment company. If you have any problems with or questions about the separating funnel, our customer service knows this product well and is ready to help you.
GUARANTEE
✓ Free domestic shipping       
✓ Easy 30-day returns
✓ 1 Year Warranty
✓ Knowledgable customer support
SPECIFICATIONS
Brand: Fristaden Lab
Material: Glass, yeast
Size: 500ml
PACKING LIST
Fristaden Lab Glass Conical Separatory Funnel 500ml