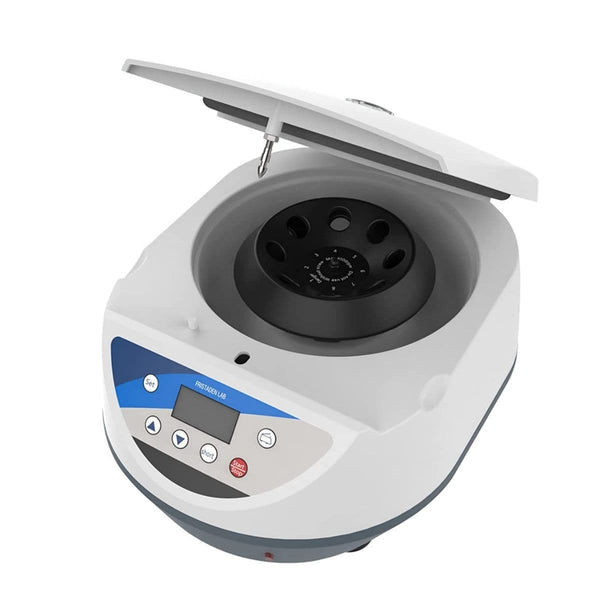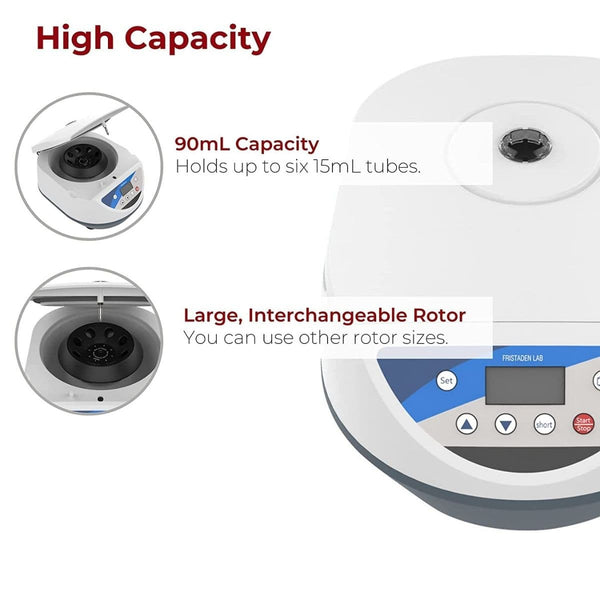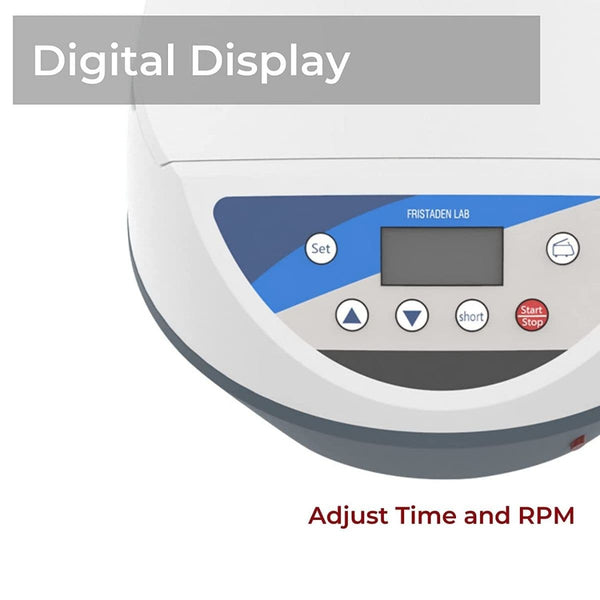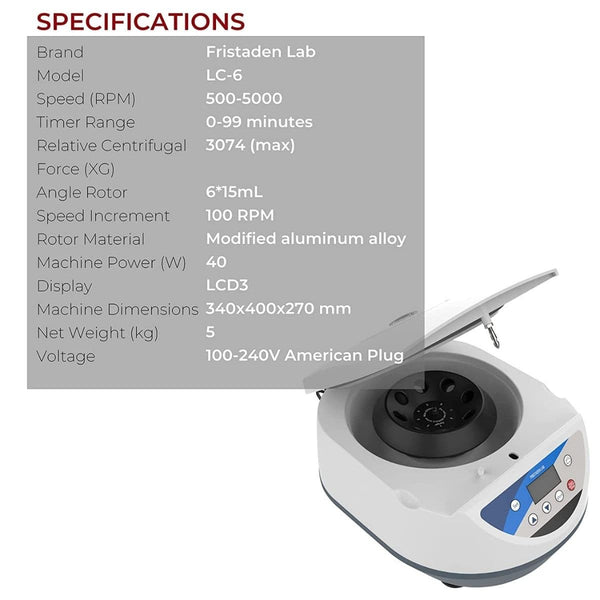 DESCRIPTION
PROFESSIONAL LAB CENTRIFUGES:
This Fristaden Lab centrifuge can be used to separate blood or plasma (PRP and PRF). The desktop centrifuge is used in clinical medicine, analytical laboratories, biology, genetic engineering, immunology and more.
HIGH CAPACITY CENTRIFUGE:
The PRP centrifuge holds up to 6 15mL tubes. The medical centrifuge is designed to handle PRP tubes.
DIGITAL DISPLAY:
Easily program the time or RPM on the bench top centrifuge's LCD display. The variable speed centrifuge can be programmed at 100 RPM intervals from 500-5000 RPM.
TRUSTED COMPANY:
The American-brand Fristaden Lab Digital Centrifuge is made from lab-quality materials designed to deliver you accurate results year after year. The benchtop centrifuge has a one-year warranty. If you have any questions, our customer service knows this product well.
GUARANTEE
✓ Free domestic shipping       
✓ Easy 30-day returns
✓ 1 Year Warranty
✓ Knowledgable customer support
SPECIFICATIONS
Brand: Fristaden Lab
Part Number: LC-6S
PACKING LIST
Fristaden Lab Clinical Centrifuge