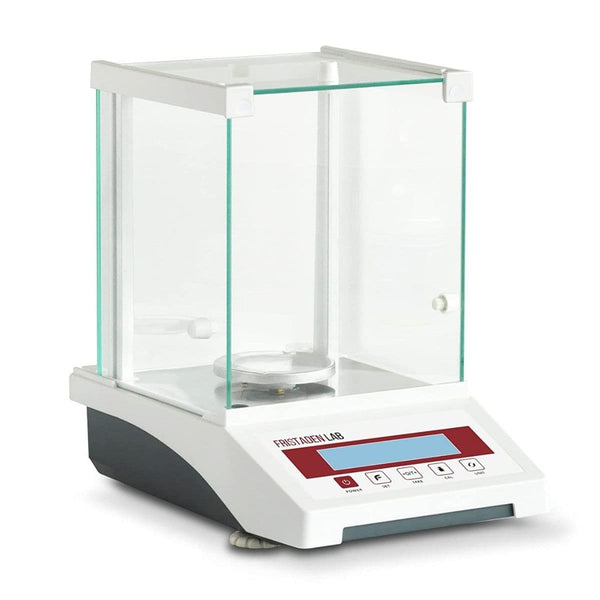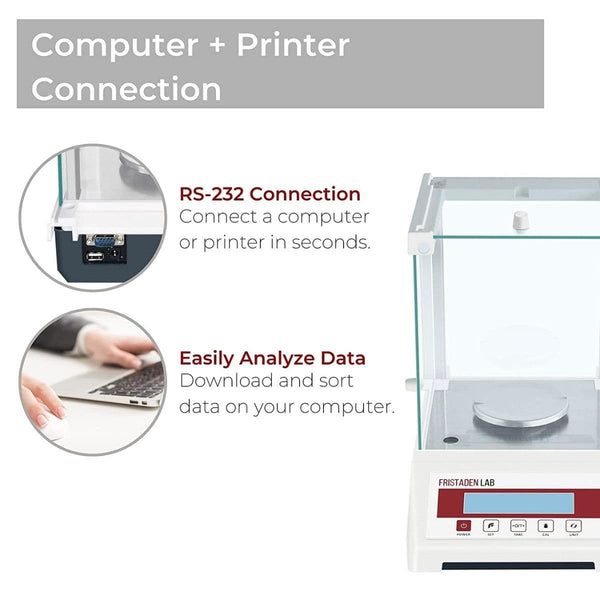 DESCRIPTION
RESULTS YOU CAN TRUST TO 0.0001g:
The microgram scale is designed to deliver accurate and precise results. Each of our laboratory scales features an electromagnetic sensor that is tested for repeatability and linearity. The calibration mechanism accounts for even the smallest fluctuations in the environment, which is essential at the sub-microgram level. The microgram balance also features a glass shield to account for environmental fluctuations.
CONNECT DATA TO YOUR COMPUTER:
Link readings from the digital lab balance to your computer printer with a RS-232 connection. The analytical scale's data collection feature makes it easy to organize and analyze your results.
MANY FEATURES, INTUITIVE CONTROLS:
The scientific balance can be used for weighing and counting parts. Results are displayed on an LCD Touch Screen. Easily convert units, save data to your computer and more.
EASY TO USE: The laboratory balance can be set up quickly and comes with a detailed, user-friendly instruction manual (attached). The analytical balance includes a glass windshield to protect against wind currents and a leveling bubble to make certain the surface is flat and stable.
AMERICAN COMPANY:
Fristaden Lab is an American lab equipment company. We back the analytical precision balance with a 1 Year Warranty. If you have any problems with or questions about the lab scale, our customer service knows this product well and is ready to help you.
GUARANTEE
✓ Free domestic shipping       
✓ Easy 30-day returns 
✓ 1 Year Warranty 
✓ Knowledgable customer support
SPECIFICATIONS
Brand: Fristaden Lab
Resolution: 0.01g
Capacity: 120g
Material: Glass
PACKING LIST
Fristaden Lab Analytical Balance XYS